How to Decorate a Pill Organizer to Make it Unique and Stylish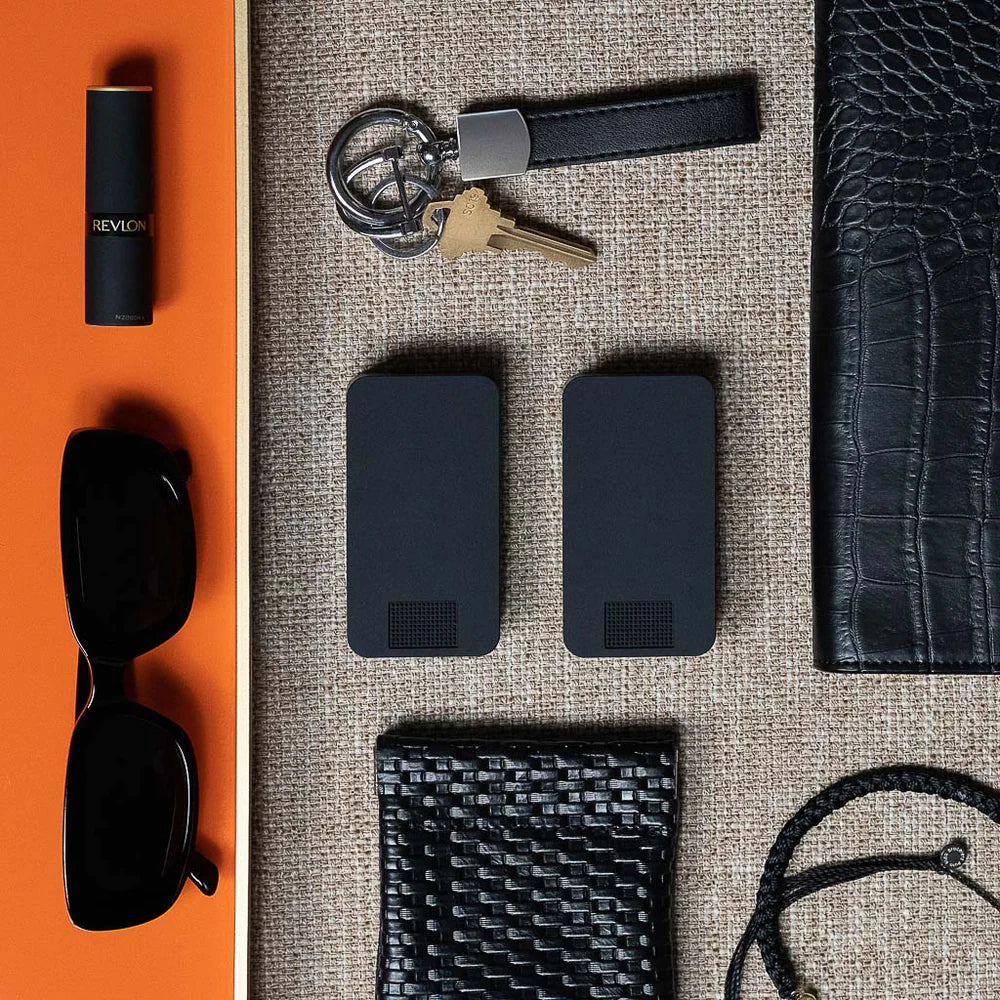 Your medicine or supplement regimen is a crucial part of your life. It can be difficult to properly manage those complexities, especially with larger regimens. 
Despite low pill case costs and their prevalence, many users have come to accept pill organizers as a one-size-fits-all solution without much in the way of personal touch.
However, learning how to decorate a pill organizer can be a complete game-changer. After all, if daily items like keychains and phone cases can add a smile to your face daily, so can pill cases!
We'll explore everything you need to learn how to decorate a pill box. Of course, your journey to learn how to decorate pill cases all starts by investing in a case that will stand the test of time. 
As the #1 leader in metal pill organizers, you can find exactly what you need with Ikigai Cases. Our cases consist of durable, anodized aluminum that will serve as the perfect canvas. Plus, we offer engraving services to help start your design.
With that, let's jump into our guide on how to decorate a pill organizer.
Why Decorate a Pill Organizer?
Whether you are traveling with supplements or managing a complex daily medicine regimen, decorating a pill case will breathe new life into your routine. Professional or DIY pill organizer decorations are an excellent way to add personal flair, serving as a helpful reminder to keep you on track.
Personal Touches
We surround ourselves with our favorite things, from phone wallpapers to car decor, and your pill organizer should be no different. Learning how to decorate pill cases can allow you to add customized designs or engravings that will consistently light up your day.
Many people wonder, do pills go bad if not in a bottle? Thankfully, metal pill and vitamin organizers are even safer than plastic bottles, while also serving as a beautiful canvas for your design needs.
Motivation to Stay Consistent
One of the best ways to build a new habit is to get emotionally invested in it. Figuring out how to decorate a pill organizer allows you to add encouraging reminders to help you stay on top of your routine.
For example, if you are struggling to figure out how to remember to take pills, you could decorate a pill box to feature a motivational quote or a sticker featuring a favorite fictional character.
Aesthetics and Well-being
Learning how to decorate a pill organizer can also make your medicine regimen feel like less of a chore. You can use designs to turn a bland medical tool into a fun accessory.
One of the best benefits of learning how to decorate a pill box is being able to positively associate your medicine with designs that bring you joy, which serves to promote a better relationship with your routine.
There are countless benefits to learning how to decorate a pill box, but how does the process actually work?
How to Decorate a Pill Organizer: Fun, Creative Ways to Make Your Pill Box as Unique as You
Turning a standard pill case into a unique expression can be as simple or as thorough of a process as you desire. Your options will vary depending on the design of your case, the overall theme you are aiming for, as well as your experience with artistic endeavors.
Choosing Your Materials
There are two types of materials to consider while planning any design.
First are the pill case materials you have to work with. Flimsy plastic cases are significantly more difficult to design, as they are not stable enough to maintain decorations over time. We recommend metal cases that provide a smooth base for you to customize.
Secondly, consider the materials you are going to use to bring your designs to life. This can range from minimalist options like engraving tools or label tape to complex options like stickers, embroidery, and paint.
Theme Ideas and Inspiration
There are an endless amount of pill case designs available, so let's discuss some of our favorites to help spark some inspiration.
Minimalist designs: Pill organizers can be sleek while adding extra flair to your life. Consider a low-key design to start as a creative nod to one of your favorite hobbies, sports teams, or fictional characters. For example, if you love superhero movies or comics, you could create a design using the color scheme and logo of your favorites.

Music themes: Whether you have one favorite band or artist that you see in concert regularly or you prefer several genres, music can make a great theme. Consider labels or paint pens featuring your favorite lyrics or a band logo sticker.

Travel themes: If you love to explore, pill organizers can be the perfect travel companion, or serve as a fun reminder that you need to plan your next trip. Consider adding map stickers, passport stamps, or a theme based on your favorite destination.

Animal motifs: You can easily incorporate your favorite animals into your design. Consider a small photo of a family pet or an elaborate design that evokes a cute animal to add extra flair.

Engravings: If you are looking for a permanent design, an engraved message or design can be an excellent choice. This can include inspirational messages or logos!
Step-by-Step Decorating Guide
Once you have a theme in mind, it is time to begin the decoration process.
Gather all your materials. In addition to decor pieces, you may need crafting tools like glue, scissors, and tape.

You'll need to know

how to clean a pill organizer

for this next step. Clean the exterior and interior thoroughly with alcohol wipes to ensure a residue-free canvas for your design.

We recommend laying out your design in order to help you visualize the intended final result.

Start applying your design using your glue or tape as needed.

Be sure to allow time for any glue to dry.

Finally, consider a sealant spray or finish once everything is set in place.
Maintaining Functionality
With so many fun options, it can be easy to go overboard with your design.  However, it is important not to get bogged down in so many decorations that you lose sight of the intended purpose of your case.
Make sure your decorations do not interfere with the lids or latch openings of your case, and that you can clean your case without disruptions.
Some of the Challenges of Decorating a Pill Case Yourself
Learning how to decorate a pill organizer has its fair share of challenges. Converting a dreamed-up design into an actual design can prove frustrating, especially without experience. 
You may also struggle to make the most of your materials. Many paints or glues can become messy and ruin a potential design. Other items like stickers can peel or fail over time.
We recommend starting small and slowly adding new designs as desired to make the most of your case.
All that is left is to find a pill organizer that serves as an amazing canvas, so let's talk about where to find them!
Our Pill Organizers Are So Stylish You Don't Need to Decorate Them!
Ikigai Cases is your #1 choice for stylish pill organizers. Whether you want to skip the legwork of decorating your own case or just need a sturdy base to branch out from, we've got you covered. All of our pill organizers are made of 100% anodized aluminium-6061, which allows us to add paint and engravings with ease. This material allows our pill cases to last for years, allowing your fun design to exist for years to come.
What Sets Our Pill Boxes Apart From the Rest Beyond Style?
We founded Ikigai Cases to help tackle common issues found in most pill cases. Unlike most cases on the market, our products use an innovative latch technology that is accessible even for those with motor impairments. This technology is also sturdy enough to prevent accidental spills while in transit.
Plus, if you are searching for how to fly with pills without disrupting your usual routines, our cases are perfect for the tasks. All of our cases are TSA-friendly and allow you to quickly pack your pills for travel.
Some of Our Favorite Designs
Wrapping Up Our Guide on How to Decorate a Pill Case
Learning how to use a pill organizer can go a long way toward simplifying your habits, especially when you add unique designs. With the right design, you can start your day with a smile on your face, creating a positive association with your medicine regimen.
You probably already have plenty of design plans in mind after reading through our guide, but be sure not to forget the most important part: a fantastic canvas! Our inventory of 100% aluminum pill cases at Ikigai Cases is perfect for your needs, and we even offer engraving services. Browse our inventory today to get started!