Our mission is to make exceptional pill cases and provide exceptional customer service.
A letter from Tavish Rice, founder of Ikigai Cases
I started Ikigai Cases in 2021 to make a better pill case for my Dad.
Ikigai Cases is a family business. My brother Breton and I run the business day-to-day from Washington, DC and our Dad is our business partner.
In 2008, my Dad was diagnosed with a rare neurological condition called Chronic Inflammatory Demyelinating Polyneuropathy or CIDP for short (similar to ALS / Lou Gehrig's Disease and Guillain-Barre syndrome).
CIDP is an auto-immune disease that causes your body's immune system to attack your nerve endings, leaving you partially or completely paralyzed.
As you can imagine, a disease like this requires all kinds of medications, pills and other treatments.
He has taken pills 4 or 5 times a day, every single day, since 2008.
For 13 years, we bought my Dad every pill case, pill box, and pill organizer under the sun.
Plastic pill organizers and metal pill organizers. Snap-up lids or buttons.
You name it - we probably bought it for him.
None of those pill boxes could do the two most important things: be easy to open and reliable in staying closed.
Snap up lids are tough to pry open, even without a neurological disease.
Buttons, on the other hand, are terrible at staying closed – they get triggered easily by objects and can't be taken on-the-go.
Tired of watching him struggle, we made the first Ikigai pill case to solve this problem for him.
Our innovation was a new kind of sliding lid - one that is easy to open even with limited feeling in your fingers - just push down and slide.
At the same time, the movement is uniquely human.
This means the lid will only open with permission and will stay securely closed in your pocket or bag.
A bonus feature of this lid design is that it removes the need to grab pills out one by one.
The lid uses a spring loaded ball-détente, a fancy French word for ball and socket, to click and stop at each open pocket.
This means my Dad can dump out the pills he wants without needing to rely on his hands to grab them out one by one.
Ikigai Cases are designed to be better than plastic pill cases in every way - more sleek, more durable, and easier to use.
Ikigai Cases are made from anodized aluminum - a material that is both beautiful and extremely durable (10-20 year lifespan).
The specific alloy we chose was aluminum 6061-T6, the highest quality aluminum alloy, famously used by Apple for their Macintosh laptops.
Contrast this with the material typically used for plastic pill boxes sold in CVS or on Amazon - polyproplene plastic - and there is no comparison.
As to whether we made a better looking pill case, I'll let you be the judge.
Our mission is to make exceptional pill cases and provide exceptional customer service.
Healthcare is rampant with hospitals and insurance companies that couldn't care less about their customers.
Ikigai Cases is being built to be the antithesis of that mentality.
We are focused on making exceptional pill cases to fill a missing need in the world.
We are focused on serving our customers in an exceptional way because they deserve it.
When we succeed, Ikigai Cases will be a symbol of what is possible when a company truly cares about their customers.
Building this company is my Ikigai.
A person's Ikigai lies at the intersection of what they are good at, what they care about, what the world needs, and what they can be paid for.
Building this company is my Ikigai. It's my way of turning my Dad's disease into something meaningful in the world.
If we have positively impacted you in some way through our products or customer service, please pay it forward and help someone else.
Be the change you want to see in the world.
-Tavish Rice
Founder
Ikigai Cases
OUR TEAM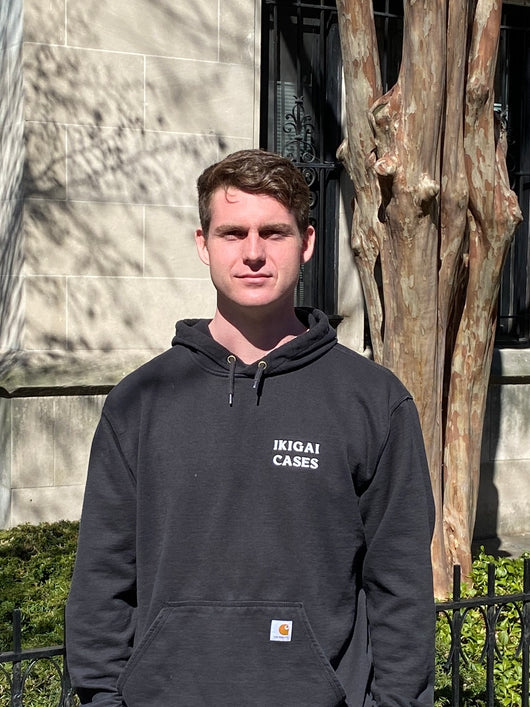 TAVISH RICE
Founder, CEO, Customer Service Agent, Designer, Assistant Engraver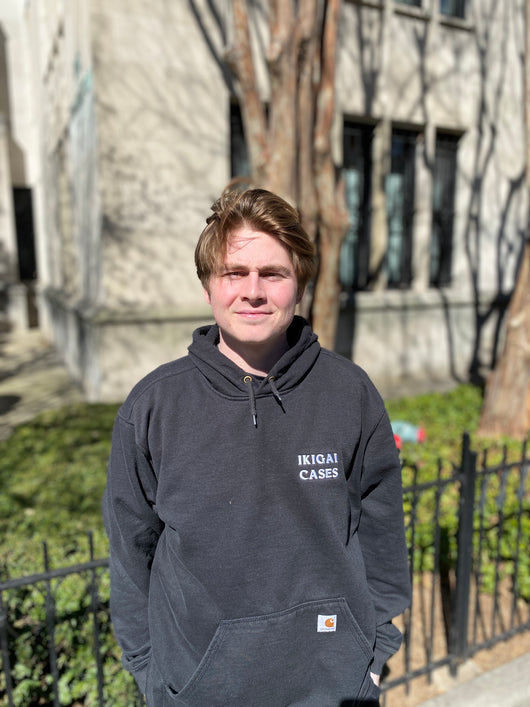 BRETON RICE
Fulfillment Beast, Chief Engraver, Customer Service Agent, Lead Aux Cord