How to Use a Pill Organizer: The Complete Guide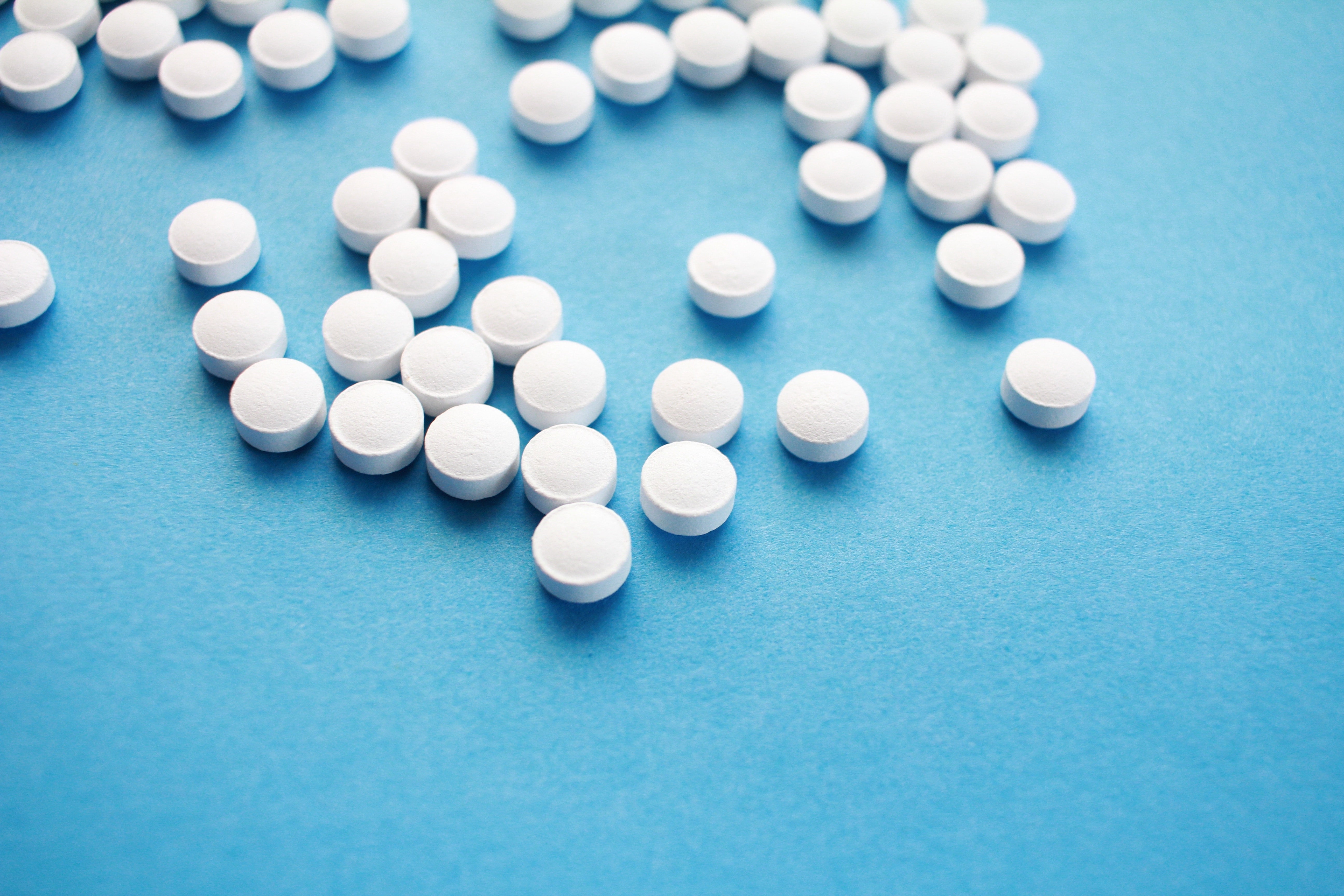 In our fast-paced lives, managing medications can often become a daunting task. Keeping track of multiple pills, varying dosages, and different schedules can be overwhelming, and it's so easy to accidentally miss a dose or take your medications incorrectly.
Luckily, there's a simple yet highly effective solution that can help you manage your medications - a metal pill organizer. In this guide, we will walk you through everything you need to know about how to use a pill organizer effectively. 
Say goodbye to the confusion and stress of medication management as we explore the ins and outs of pill organizers, helping you take control of your health with confidence and ease.
Why Use a Pill Organizer?
Medication management is a critical aspect of healthcare that can significantly affect your well-being. Especially if you take multiple medications daily, the challenges of keeping track of various pills, dosages, and schedules can become a source of stress and confusion. 
Here are a few of the reasons why learning how to use a pill organizer can help you better manage your medications safely. 
Enhanced Medication Accuracy
One of the biggest advantages of using a pill organizer is its ability to enhance medication accuracy. The clear, segmented compartments of the organizer allow you to sort your pills according to their specific dosages and timing. 
This reduces your chances of accidentally skipping a dose or taking the wrong medication at the wrong time, which could lead to serious side effects or health issues, especially if it happens regularly. 
Simplification of Complex Regimens
Sometimes, it can feel like you need a calendar to keep track of your medication regimen. A pill organizer simplifies this complexity by providing a visual and organized system to follow. 
You can easily see which medications to take at specific times of the day, eliminating the need for mental calculations or lists, and reducing the likelihood of errors in sticking to your medication schedule.
Independence and Empowerment
For many people, the ability to manage their own medications helps them feel empowered. A pill organizer promotes self-sufficiency by giving you the tools to take control of your health. 
This is especially valuable for seniors or those with chronic illnesses who want to maintain a sense of autonomy and dignity in managing their medical needs, and may feel like they are losing independence in other facets of life.
Peace of Mind
Perhaps one of the most significant benefits of using a pill organizer is the peace of mind it offers. Knowing that your medications are organized, easily accessible, and correctly sorted can alleviate the anxiety and stress often associated with medication management. 
You'll no longer need to worry about forgetting a dose or struggling to keep track of multiple pill bottles, leading to a more relaxed and confident approach to your healthcare routine.
How to Use a Pill Organizer: Step-by-Step Guide
Now that you understand why learning how to use a pill organizer is valuable, let's take a look at the actual steps involved. Here's a step-by-step breakdown of how to use a pill organizer.
Choosing the Right Organizer
Selecting the appropriate pill organizer is the first crucial step. Start by choosing an organizer that can comfortably accommodate all of your daily medications. You may need a larger organizer if you take multiple pills at different times throughout the day.
Pill organizers come in various designs, from simple one-day organizers to more complex weekly or monthly options. Pick one that aligns with your medication schedule and preferences.
If you're frequently on the go and are wondering how to travel with supplements or how to pack pills for travel, look for a portable organizer that fits easily into a purse or pocket. Some organizers even have travel-friendly features like locking mechanisms to prevent spills.
Finally, make sure the pill case materials are durable and easy to clean. This is especially important if you'll be using it for an extended period or are frequently traveling with your pill organizer. Make sure you learn how to clean your pill organizer and wipe it out frequently.
Setting Up Your Pill Organizer
Once you have the right organizer, collect all of your prescribed medications, supplements, or vitamins. Double-check each medication's label (and any specific instructions given to you by your doctor) to confirm the name, dosage, and instructions. 
Begin placing each pill or capsule into the designated compartments based on the appropriate dose and timing. If any of your medications have specific instructions, such as taking with food or at bedtime, ensure you follow and note these guidelines during sorting.
Maintaining Safety and Accuracy
Maintaining safety and accuracy in your medication regimen is paramount. Make sure you periodically review your medications with your doctor to ensure they are still appropriate for your condition, and to determine if any adjustments may be necessary over time.
Also, routinely inspect your pill organizer for expired medications, and dispose of them properly. Expired medications may lose their effectiveness or could even become harmful. Keep your organizer in a secure location, and if you have kids or pets, make sure it's safely out of reach.
Do pills go bad if not in bottle? As long as they are stored in a cool, dry, sealed environment, you don't need to worry about storing pills outside of their original containers. Keep the original containers in a safe spot in case you need to check any of the information on the label.
Daily Usage Tips
If you're wondering how to remember to take pills, use alarms or smartphone reminders to alert you when it's time to take your medications. Try to take your medications at the same times each day to establish a routine.
One of the best ways to travel with vitamins and medications is to pack more than you need and bring a copy of your prescription to make sure you're covered in the event of unexpected travel delays.
Get Started With the Premier Selection of Pill Organizers Today!
When it comes to your medications, you don't want to take any unnecessary risks. Although you could make a DIY pill organizer, it might not be sealed properly or made from strong, durable materials. 
A better option is to invest in a quality pill case. If you're wondering where to buy pill organizers, you can find the most durable, reliable cases at Ikigai Cases.
Why Get Your Pill Organizer at Ikigai Cases?
At Ikigai Cases, we have an incredible selection of gorgeous pill boxes. Available in a wide range of sizes and styles to suit everyone's specific medication needs, our organizers are elegant, portable, and durable. 
Made of 100% metal, you can be sure our pill boxes will go the distance. And, with an abundance of elegant, classy colors to choose from, we have a discrete pill box to suit every style. Plus, you can customize your case with our exclusive, personalized engravings!
How much does a pill case cost from Ikigai Cases? Our cases vary in price, depending on the size, style, and number of compartments. With a lifetime warranty, pure metal design, and custom engravings, you can be sure your Ikigai pill organizer is an investment you won't regret!
The Different Styles We Have in Store For You
At Ikigai Cases, you can find a pill organizer for every occasion! Our vitamin organizers are ideal for those who travel with a daily multi-vitamin, while our daily pill box is a great option if you have a daily medication schedule that doesn't change too much.
If you take pills in the morning and evening, our AM PM pill organizer might serve you best, while our 7-day pill organizer and monthly pill box are great ideas for travelers or those who want to organize larger quantities of pills.
Final Thoughts on How to Use a Pill Organizer
A pill organizer can keep your medications safe, make it easier to stick to a medication schedule, and help you feel less stressed and more in control of your health and well-being.
Learning how to use a pill organizer properly is essential to protect your medications, ensuring they are stored properly and don't lose their effectiveness. It's also essential to learn how to care for and maintain your pill organizer, to protect its longevity. 
You can find the most durable, elegant, pill organizers at Ikigai Cases. Our 100% metal, sophisticated pill cases are available in a range of colors and styles, to suit your taste and your medication needs. 
Invest in the best - keep your medications safe and organized with a pill organizer from Ikigai Cases.