Gear Diary 2023 Father's Day Guide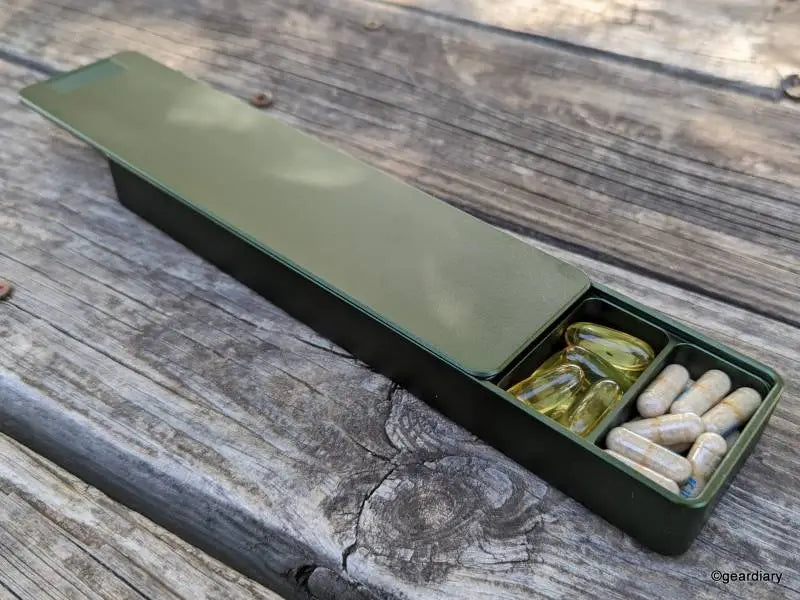 Our very own Weekly Vitamin Case was featured in Gear Diary's Father's Day Gift Guide for 2023! Check out text from the feature below and for the full gift guide, visit the Gear Diary Father's Day Gift Guide 2023!
"If Dad is a fan of extraordinary design and long-term usefulness, he is going to love the $98 Ikigai Weekly Vitamin Case; it's so sleek and well-made, and you'll love the back story on why it was founded, which helps explain the name, "ikigai," a Japanese word that means "reason for being, life purpose, or your bliss."
Built to last forever, this beautifully crafted pill case is made entirely of anodized aluminum with no plastic whatsoever. The last well of the pillbox has an attached rolling ball that keeps the sliding lid secure by smoothly rolling into the precisely placed holes on the underside of the lid.
The pill case stays shut, yet it's easy to open (just press down and slide), which means no spilled meds, yet it is easy enough for people with limited mobility to open without fumbling.
Inside this durable 8.7″ long by 2.1″ wide by 0.9″ thick pill case, there are seven 1″ long by 1.9″ wide x 0.8 deep compartments that can handle an assortment of even the largest "horse pills." There's even a smaller eighth well that can hold extras of things he might not need daily, like seasonal allergy meds.
Dad can group his supplements by days of the week, or he can load each of the compartments with a different set of tablets or capsules.
To make it even more special, the Ikigai Weekly Vitamin Case is available in 11 colors; it can also be personalized with his initials or name (up to eight characters) for an additional $20.
If your Dad needs something a little smaller or prefers an am/pm case, be sure to check out Ikigai's other offerings! "