Pre-Orders will ship Dec 1-10 and arrive by XMAS



















































































Weekly Vitamin XL Cases (2-Pack)

MORE ABOUT THE DESIGN
Material ............................................................... 6061-T6 aluminum
Finish ...................................................................... type-II anodize
Weight (Weekly Vitamin XL)...................... 0.79 lbs (12.6oz) each
Click To View Smaller size
MAKE IT PERSONAL.
We engrave your initials and days of the week right into the metal.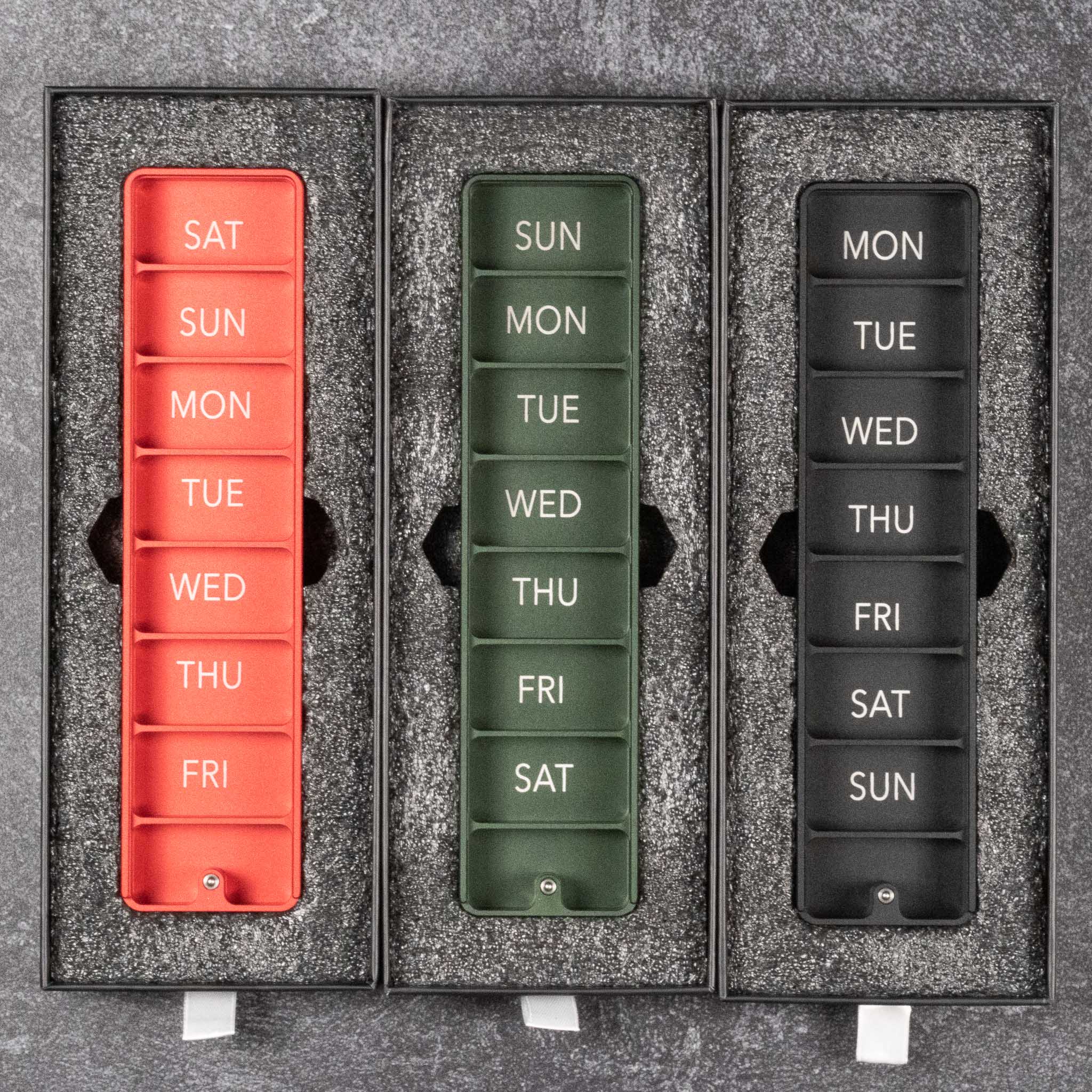 Ikigai Cases uses best-in-class materials and manufacturing methods to create the Mission Collection.
We are proud to offer a lifetime warranty on every Ikigai Pill Case.

What sets our pill cases apart?

Clean cut design.
Designed in Washington, DC - the Weekly Pill Case is a minimalist pill case featuring geometric shapes and clean cut lines.

Tons of storage.
Whether you are taking your routine on a week long vacation or sticking around at home, we've got you covered.

Inspired traction pad.
Our traction pad helps those heroes around the world living everyday with a neurological condition affecting motor skills.
Read about our Mission

Anodized for toughness.
We take every Weekly Pill Case through a finishing process known as anodization to protect the case from wear and tear. The process makes the case three times tougher, corrosion-resistant, and allows us to add color.